Aug 26, 2021 10:13 PM Central
Anna Gateley-Stanton
adventure, children, explore, fort, frogs, grandkids, kids, mushrooms, nature, outdoors, playing, tumbleweed
Do you ever wonder why kids don't explore nature like they did years ago? I do! I've been thinking a lot lately about growing up in a small town in the 60s and 70s. Most of my free time was spent outside playing with my sister and friends. We had toys but didn't always need them because we used our imagination to think of fun things to do.
One time we found some tunnels in an open field that others had dug out. So we gathered up tumbleweeds to hide the tunnels, since much of it had caved in and was open. When we moved a mile away, we didn't have the tunnel fort, so we made one entirely of tumbleweeds stacked on top of each other. We even had different rooms. It was so fun!
As kids, we would also go exploring, running through the corn field and walking along dirt roads between fields to investigate an isolated grove of trees. We were always looking for new adventures and things to discover. Sometimes we'd find cool frogs, bugs, or mushrooms, but other times, nothing. Either way, it was the excitement of the possibilities that made it fun.
My sister and I would stay outside until the sun went down, 'cause we knew we needed to be home for dinner before it got dark. But that was okay, because we had the freedom to go explore nature and see what we could find.
Today, most kids spend their time staring at a screen playing video games or watching shows or movies. Some keep busy by participating in sports. But I wonder how many have actually gone on an adventure to explore nature. If you have kids, or even grandkids, don't you wish they'd spend more time enjoying the magic of nature? I hope so, because I feel it's so important that kids discover nature and learn to love it. If they don't, then who will protect our planet when we're gone?
I've always loved Baba Dioum's quote. Its sums up my belief about nature, which is probably why I've been sharing nature with adults and children since the early 90s!
For in the end, we will conserve only what we love.
We will love only what we understand.
We will understand only what we are taught.
Baba Dioum, Sengalese Conservationist
Do your kids or grandkids explore the outdoors? If so, let me know what they're into.
Sep 19, 2020 04:35 PM Central
Anna Gateley-Stanton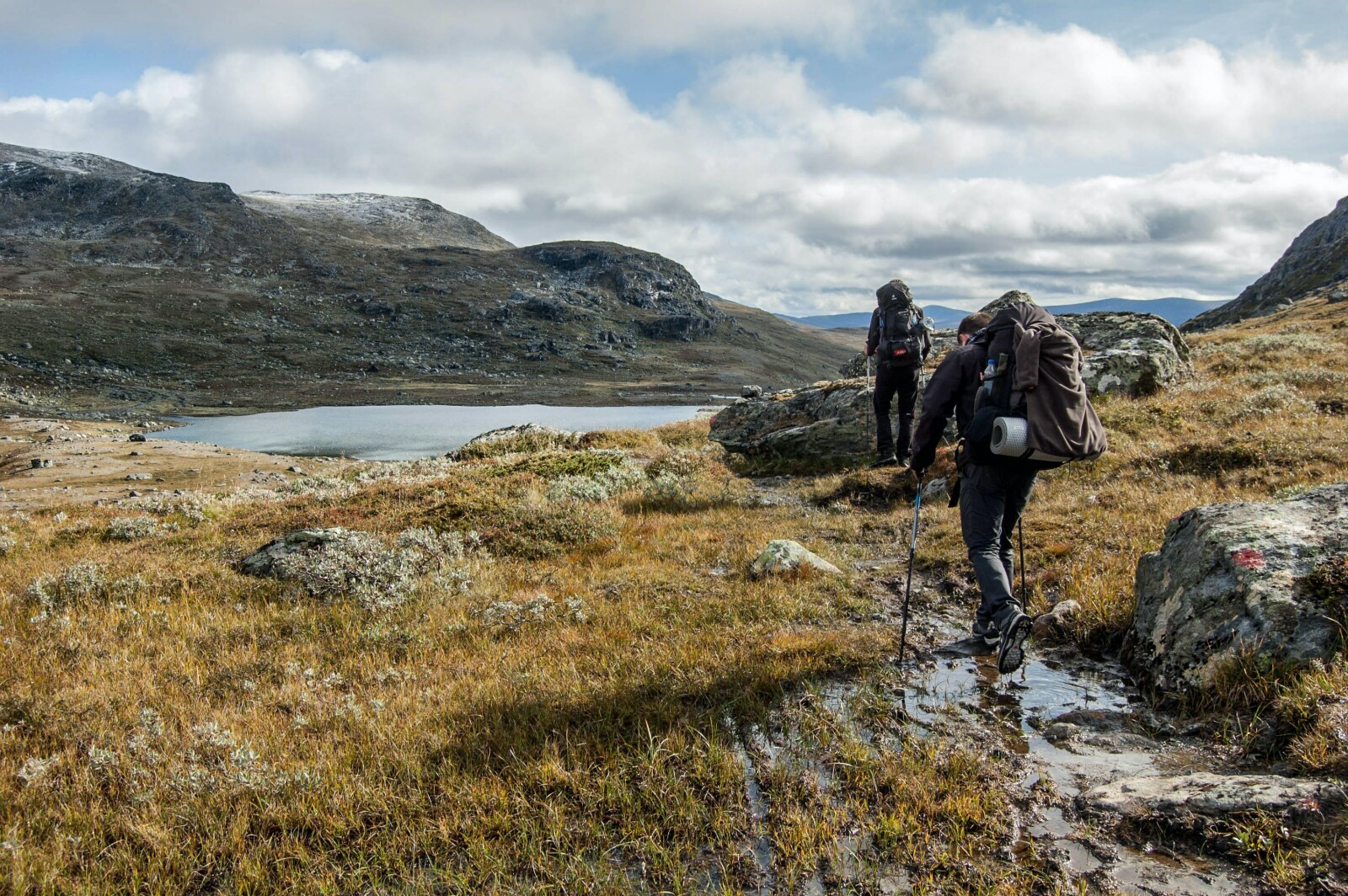 Been thinkin' about hiking, but don't know what you need or where to go? Well, I can help with that!
You'll need a lunch, or at least snacks, and plenty of water. Hats and sunscreen are a must during the summer. Dress in layers in case the weather changes, and always wear comfortable shoes. Hiking boots aren't required if you're on a level surface, but if you'll be walking over rough terrain, you may want boots. And if insects think you're a tasty morsel, carry a non-toxic bug repellant with ya. Have binoculars, bring em. Field guides for birds, bugs, and butterflies might come in handy, too. To be safe, have friend or two with you.
Don't know where to go? Your choices are limitless. In San Diego County, there are countless free hiking trails at open spaces like Blue Sky Ecological Reserve in Poway, Marian Bear Memorial Park in San Diego, and Ramona Grasslands Reserve in Ramona, to name just a few.
Some areas charge a day use fee, and offer hiking trails with unbelievable views, such as Cabrillo National Monument in Pt. Loma, Torrey Pines State Park north of La Jolla, William Heise County Park in Julian, and Anza-Borrego Desert State Park near Borrego Springs.
It's hard to believe, but many people love hiking in the desert. You might catch a glimpse of a bighorn sheep. Depending on the season and in which part of California's largest state park you find yourself, you may discover colorful wildflowers, a sidewinder, or mud caves to explore. The mud caves are really cool!
There are great places north of San Diego, too. Enjoy a guided nature walk among oak woodlands or canyons at Caspers Wilderness Park in Orange County. If you prefer cooler breezes along the coast, check out Orange County's Bolsa Chica Ecological Reserve. Farther inland, you can explore the Santa Rosa Plateau in Riverside County. When the conditions are right, you'll have amazing discoveries at the vernal pools at SRP.
Don't live in San Diego, check the internet for places to visit. Or you can use the old-fashioned method and find a book that list walks and hikes in your area. Just find a place and get out in nature. You won't regret it.